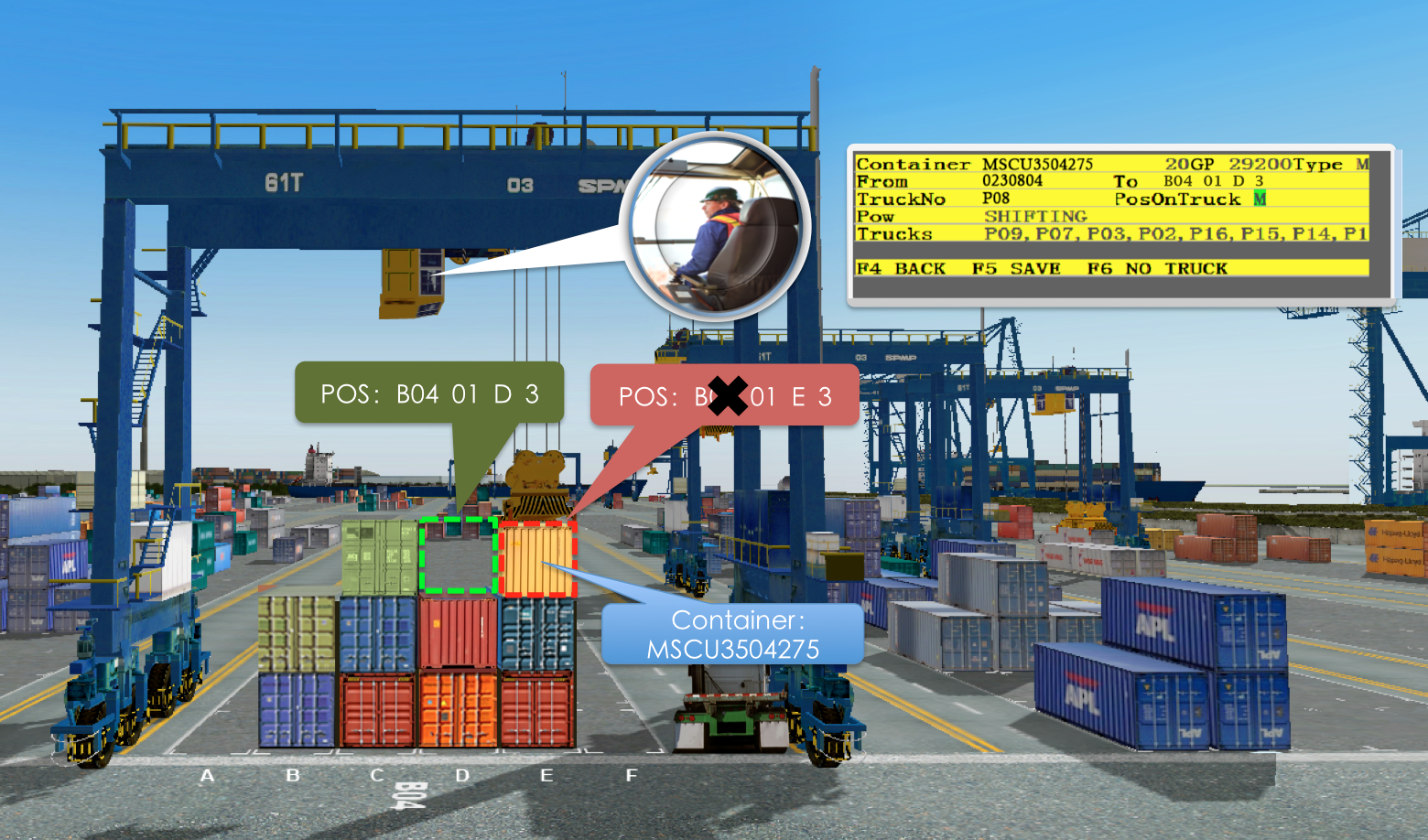 Introduction
According to the statistics, the error rate of container stacking is about 3‰. The incorrect stacking increases the containers shuffles and decreases the operation productivity. In the process of container stacking, the slot (block, bay, row and tier) can be obtained by using the GNSS/encoder data fusion technology. Through exchanging data with TOS, PDS can automatically keep track of slot, and increase the accuracy of stacking, thus enhance the terminal operation productivity.
Two PDS Modes

Control Mode: The twist-lock will be forbidden to lock or unlock, if the real-time location of the spreader doesn't match with the job order.
Slot data feedback Mode: Feed back the real-time operation location to TOS, while locking or unlocking the twist-lock.
Features

GNSS Positioning Accuracy: 1 cm + 1ppm (RMS);
PDS Accuracy: 20cm;
Interface with TOS: NAVIS, COSMOS, HARBOR TOPS-C, HD CiTOS, CMPort TOS, CyberLogitec OPUS, etc;
Optional Functions: Safety control when passing the block crossing area; Forbidden area control; Anti-collision with constructions and other fixed objects.
Technical Advantages

Satellite Navigation Technology
High precision, all-weather operation, working 7X24 all-day-around, without man-made reference.
GNSS/Encoder Data Fusion Technology
Collect, filtrate, calculate all the data from the GNSS, gantry encoder, trolley encoder and hoist encoder. Self-check Function (Safety)
With self-check function, when something goes wrong with PDS, it will warn the driver by flash light or buzzer, then PDS system can be shut down manually or automatically, and the crane can work normally without PDS system.

Container Position Determination System(PDS)